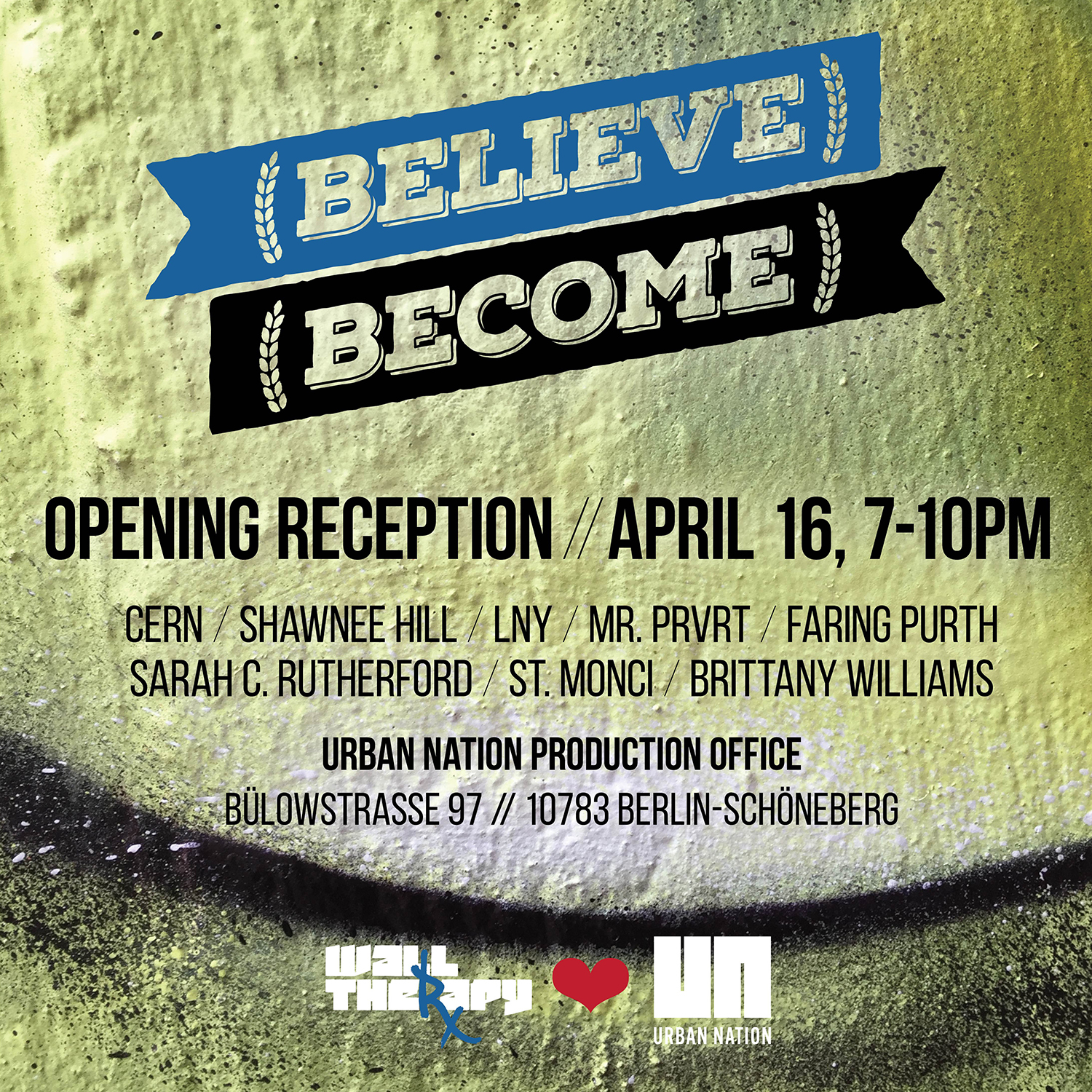 As the week flies by, the WALL\THERAPY crew keeps pushing toward completion of our exhibit at Urban Nation Berlin, with the opening tomorrow, Saturday, April 16.
BELIEVE/BECOME draws a line between the first WALL\THERAPY project's theme of "Believe"–the belief in the power of art and individual expression to serve as a catalyst for inspiration in the communities in which we work–and the progress over the last five years toward realization of our goals: If you believe it, you become it. With "Become," WALL\THERAPY brings to light issues close to the artists, from those with global impact to those affecting their own local communities.
Murals at Urban Nation
During the first part of the week, the crew was focused on laying down six human-scale murals on walls outside of the UN Production Offices.
Sarah C. Rutherford & Mr. Prvrt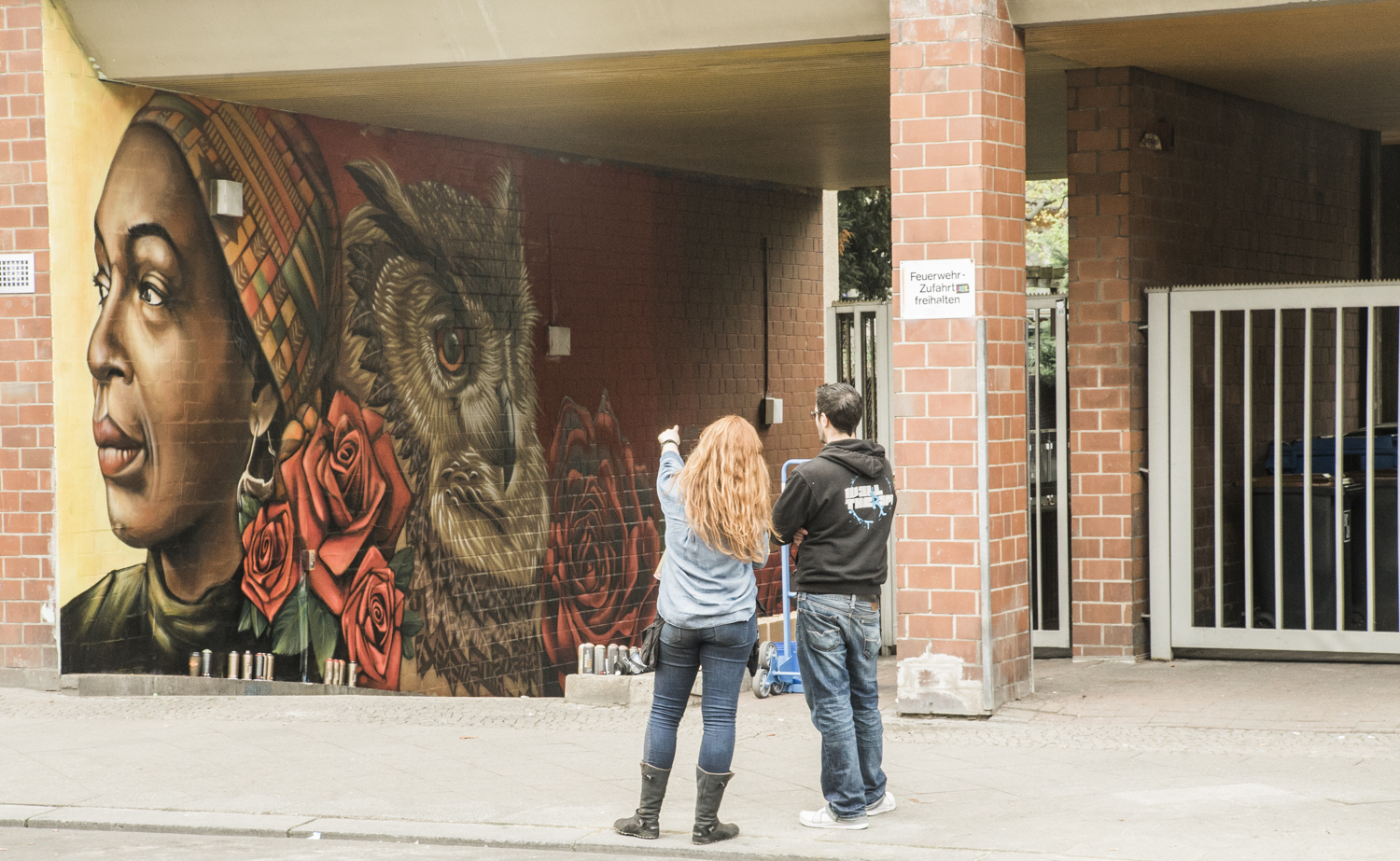 Cern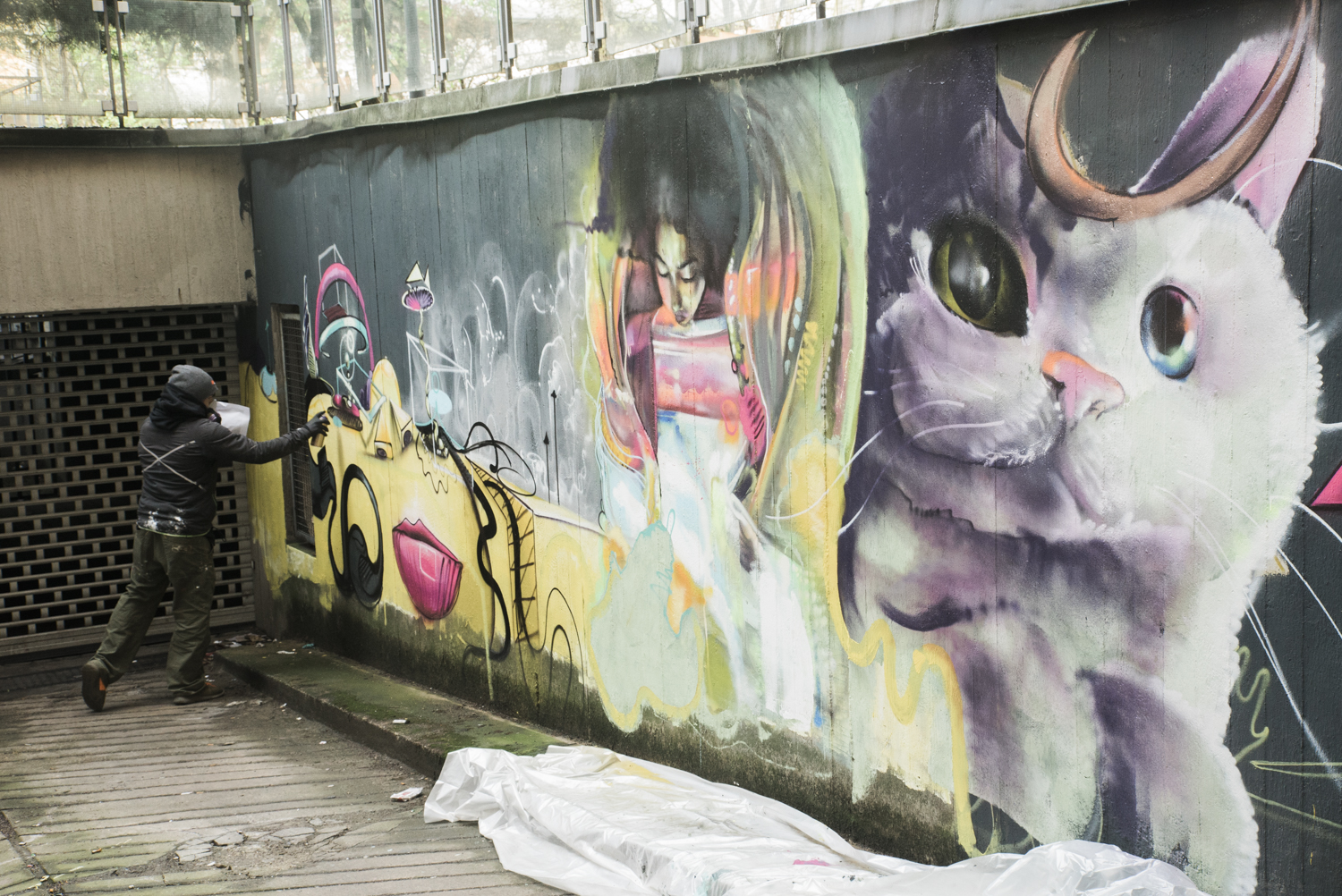 Shawnee Hill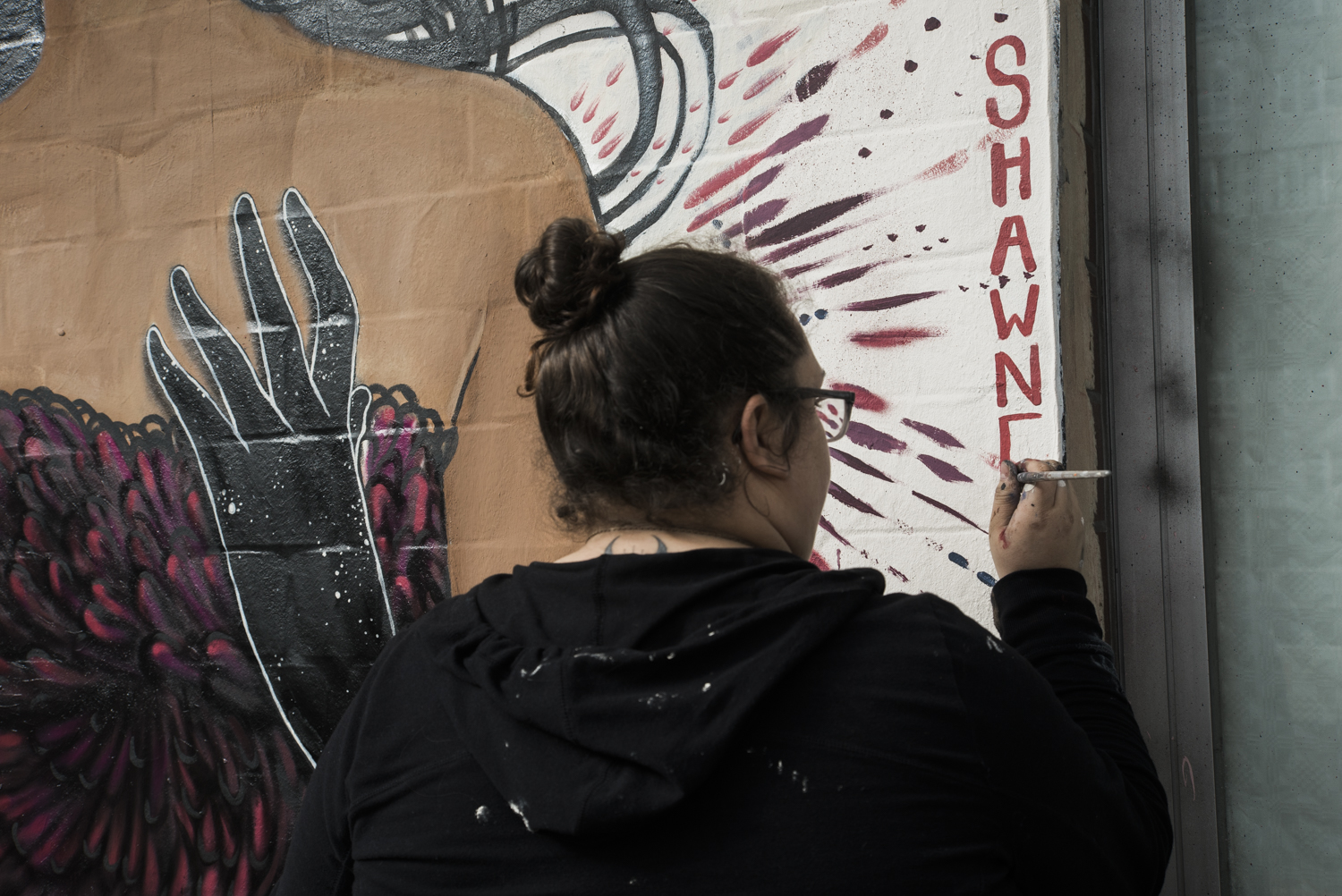 Maria, Faring Purth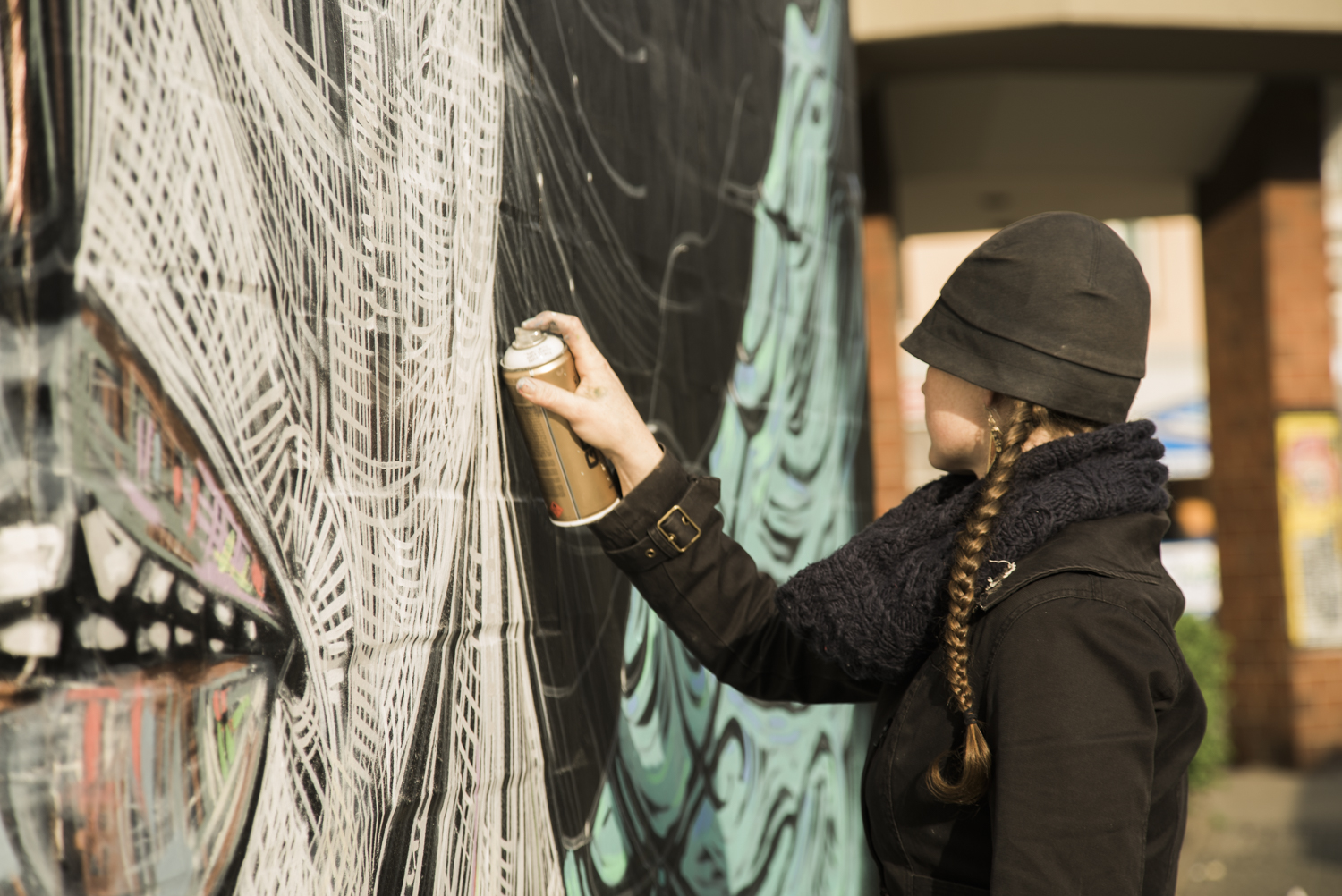 Brittany Williams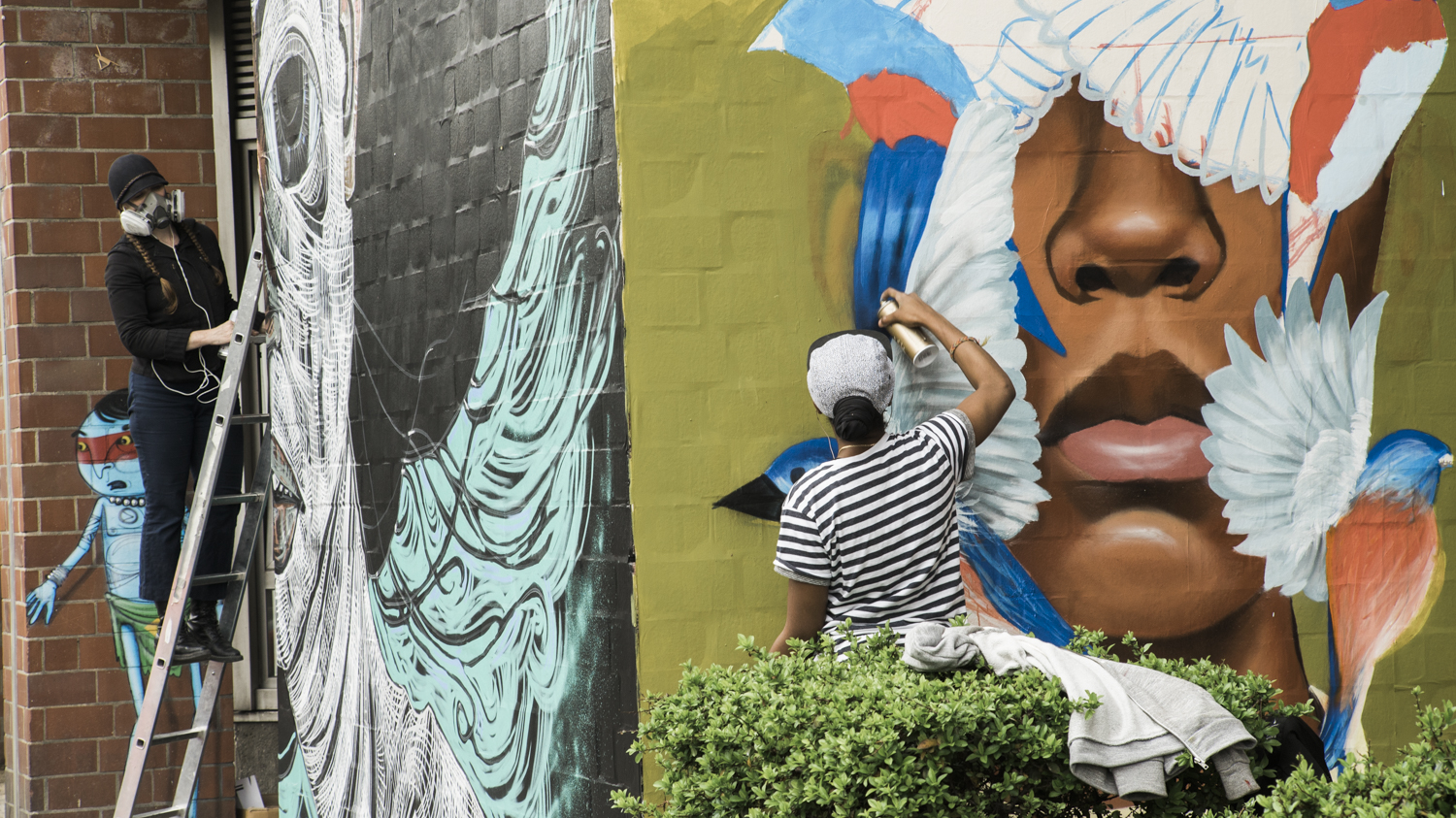 Neo Colonialism/Decolonización, LNY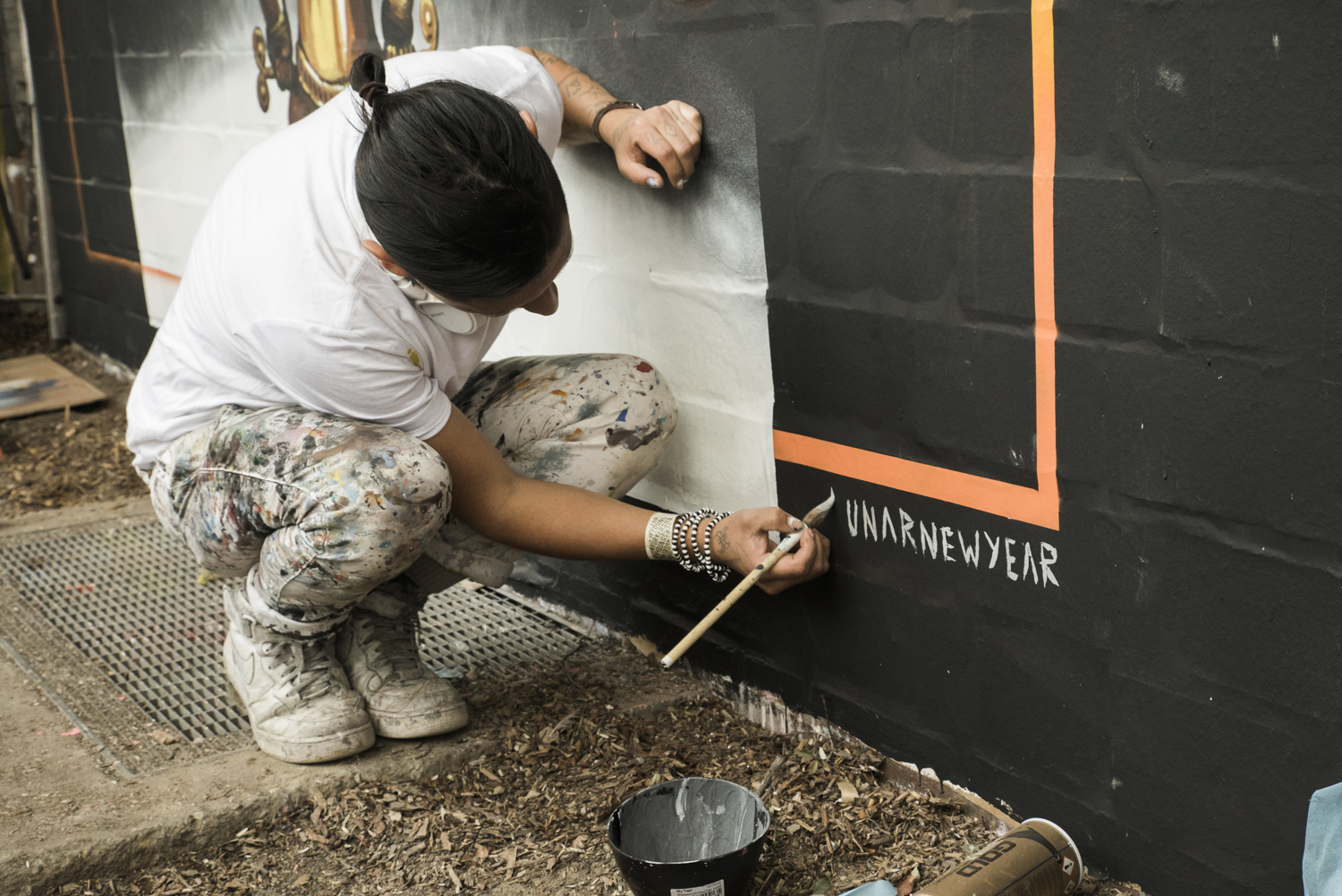 While most of our time in Berlin has been spent making the BELIEVE/BECOME exhibit a true representation of the spirit of WALL\THERAPY, the crew has gotten to enjoy some down time, too. A group dinner in the Kruezberg neighborhood at Kimchi Princess, courtesy of Urban Nation, a home-cooked meal with past WALL\THERAPY artist Addison Karl and a group outing to the nearby Bauhaus Archive all helped keep the group grounded and relaxed, and gave us a taste of local life in our home for the week.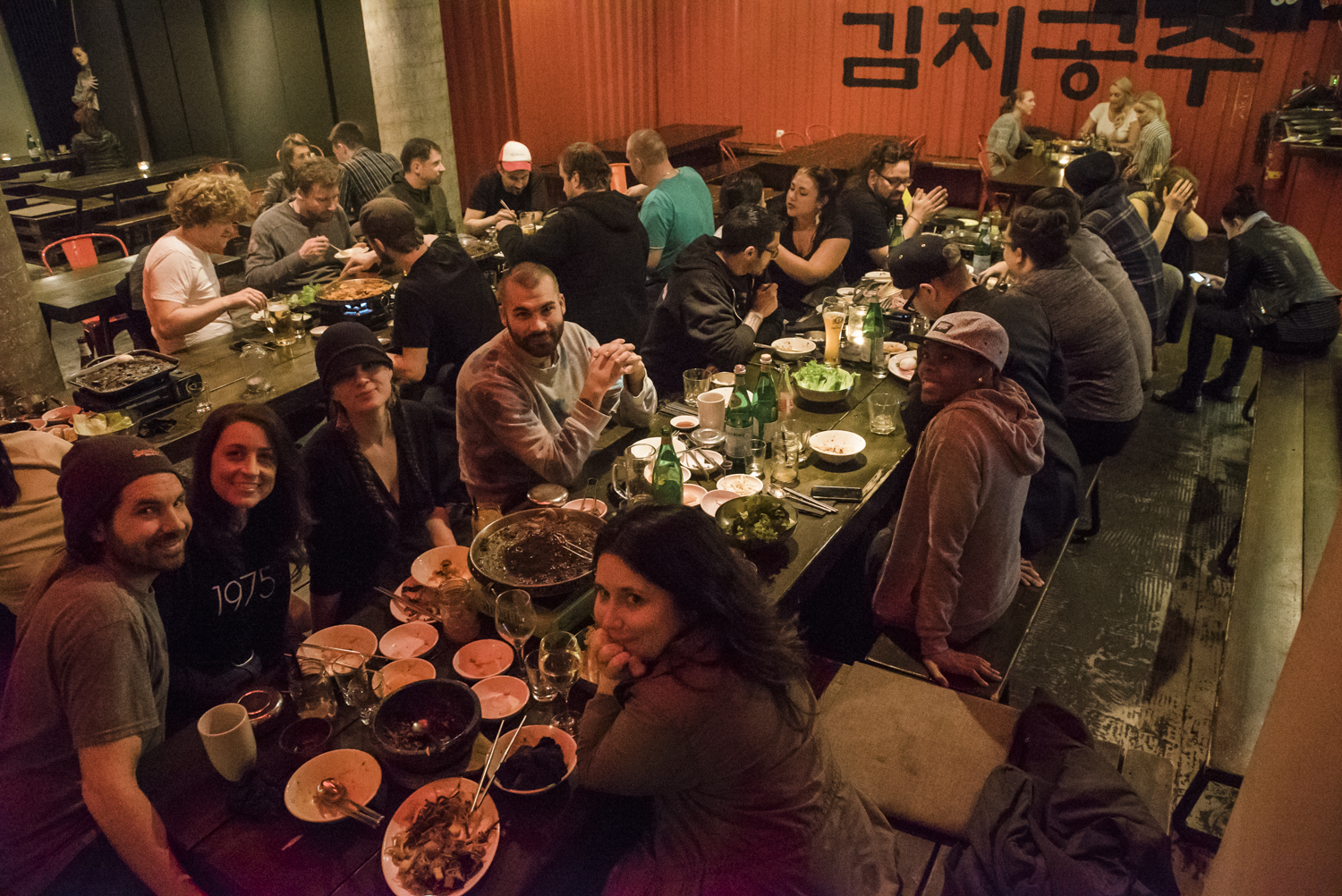 As the opening draws closer, we turn our attention indoors. Sarah Rutherford and St. Monci are both creating installations, all of the artists will exhibit studio work, and some special surprises are also in the works.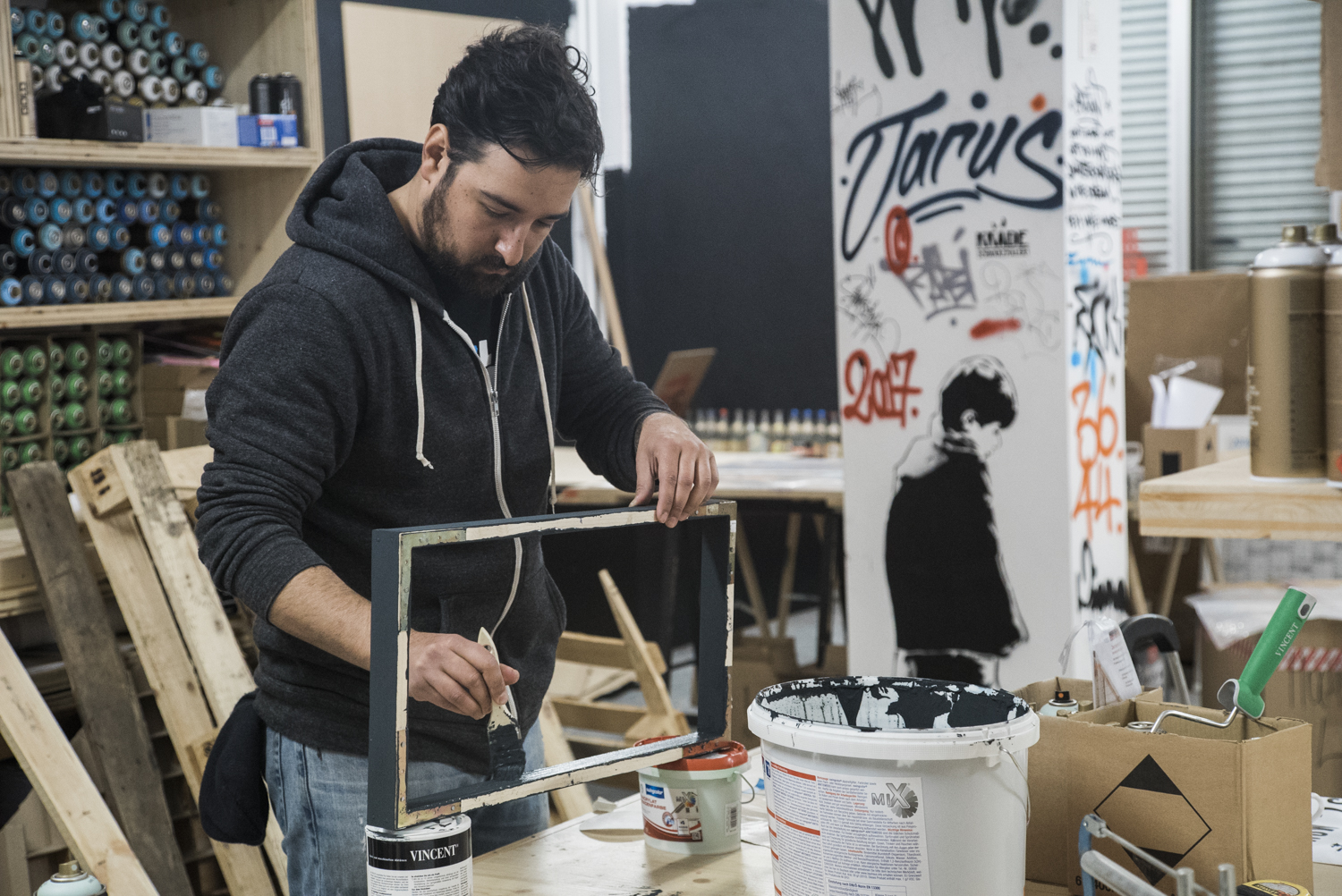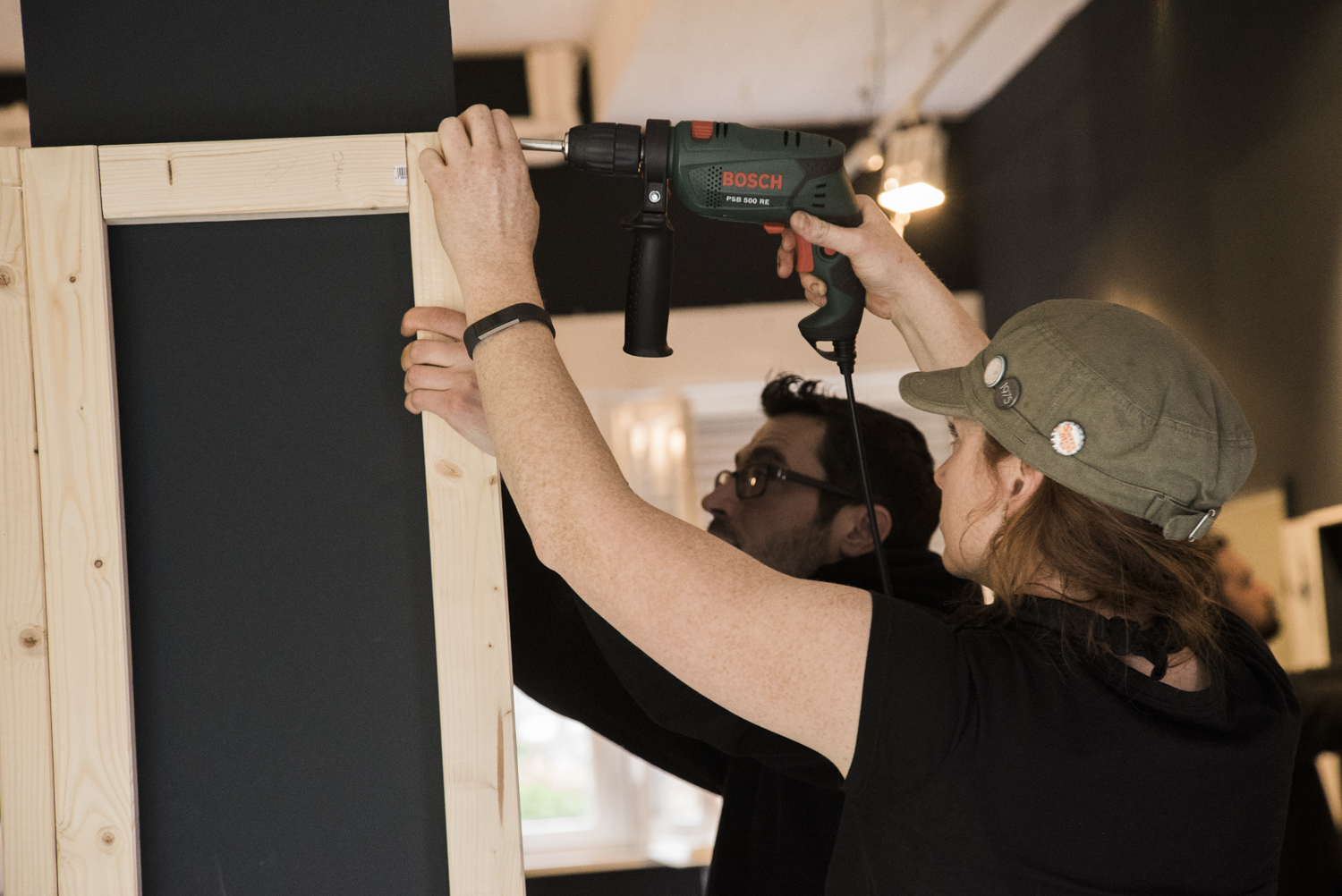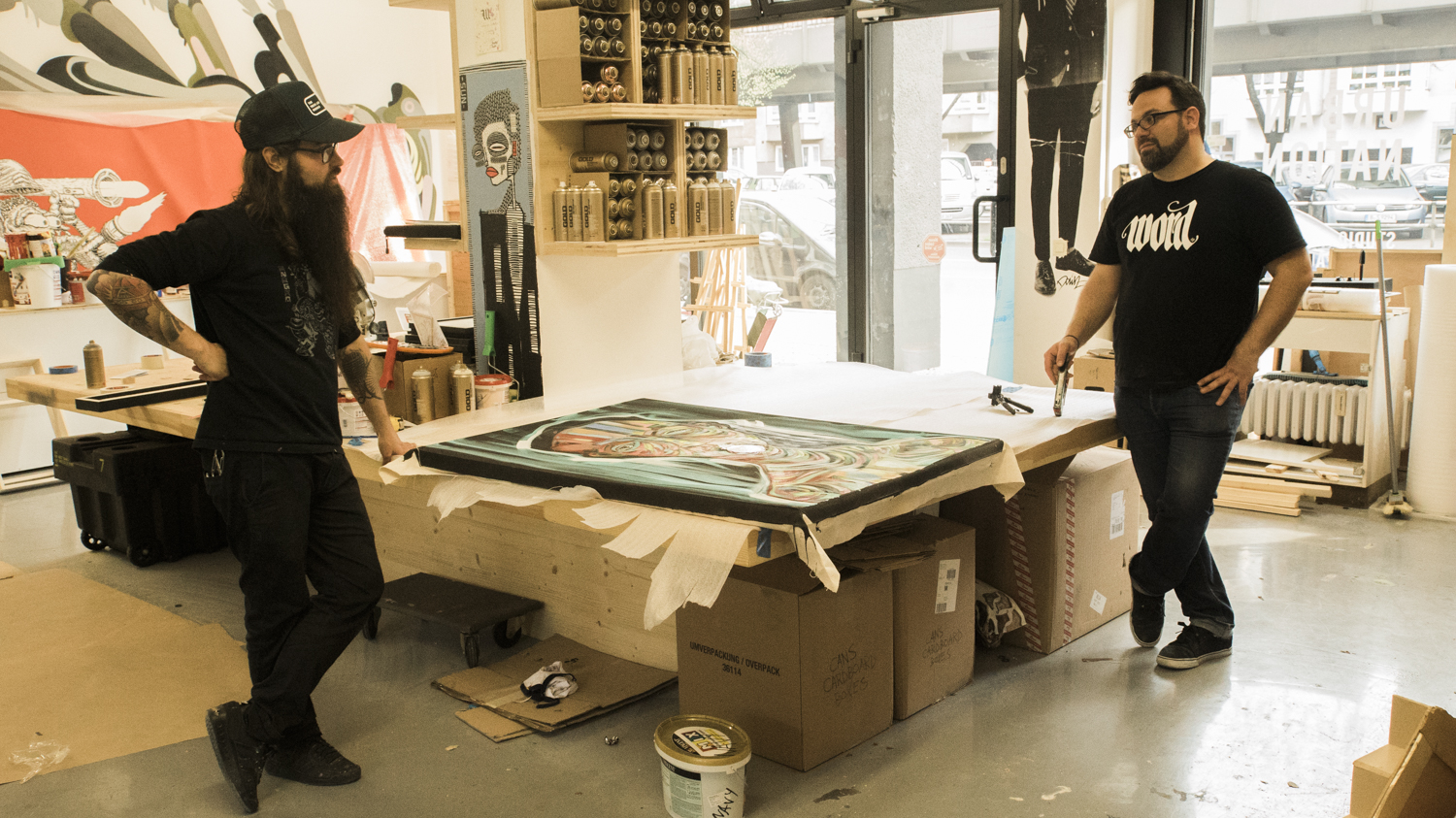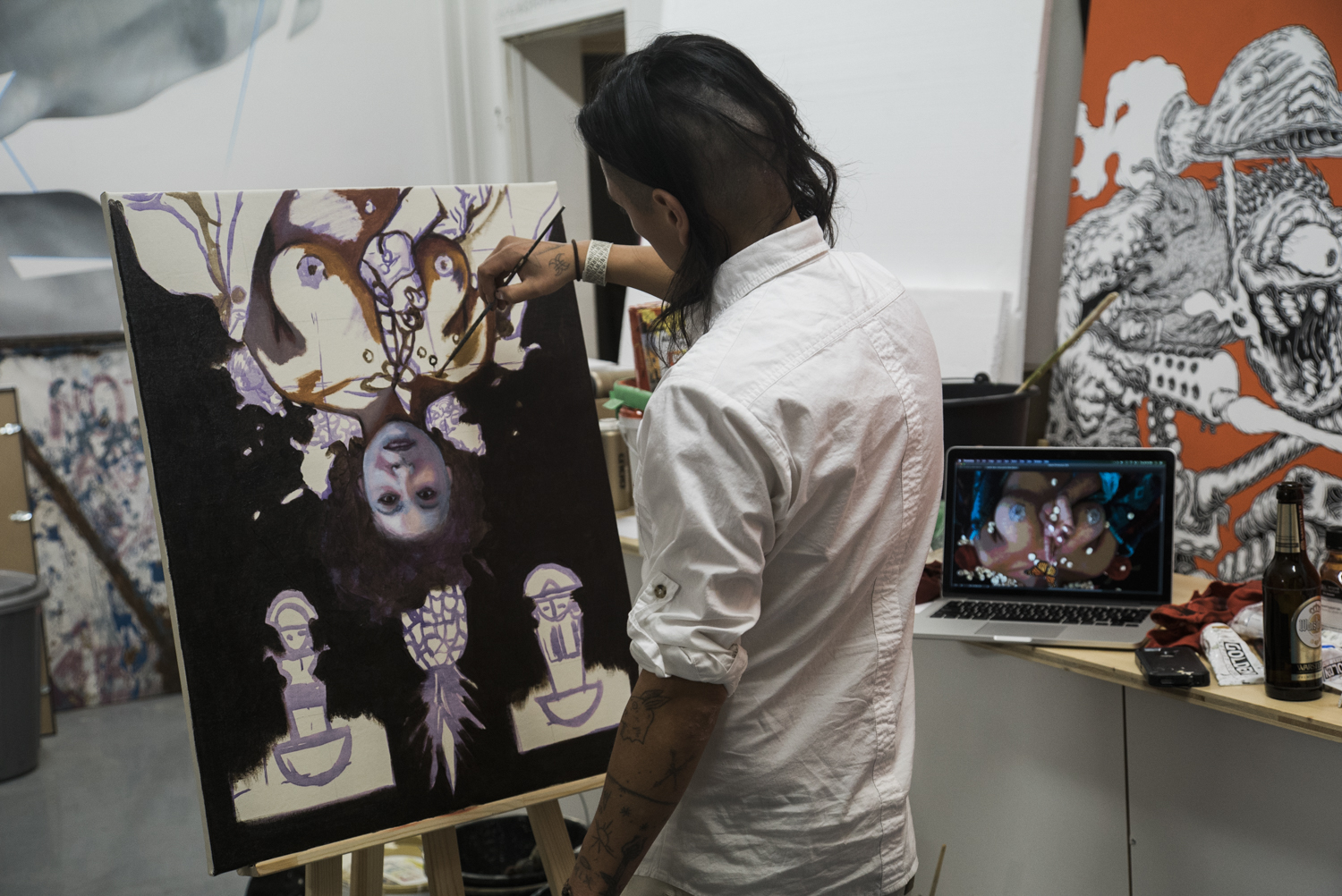 Keep up to date on the BELIEVE/BECOME exhibit by visiting this site and following the WALL\THERAPY social media channels:
Search hashtag #believebecome
Facebook: facebook.com/walltherapyny
Instagram: @walltherapyny
Twitter: @walltherapyny
Snapchat: @walltherapyny
Learn more about Urban Nation by visiting their site or following them on their social media channels:
Online: www.urban-nation.net
Facebook: facebook.com/urbannationberlin
Instagram: @urbannationberlin
All photos by Mark Deff (@markdeffphoto).
WALL\THERAPY in the final days of prep for BELIEVE/BECOME opening at Urban Nation Berlin