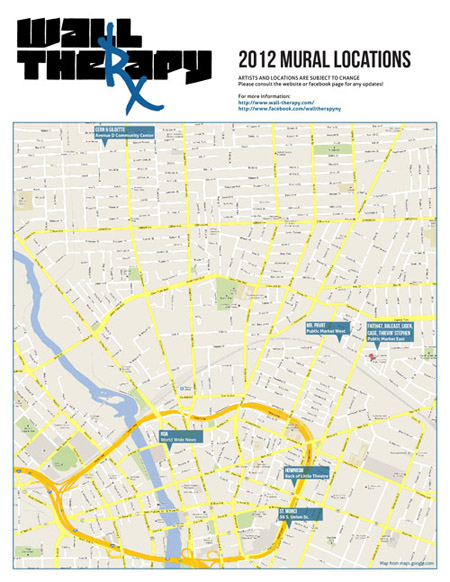 Click on the image above to get a high-res version of the map or download a printable PDF version by clicking on the link below.
2012 WALL THERAPY MURAL LOCATIONS – 2.8 MB PDF
Both will open in a new window.
Rochester's CITY paper has put up a nice update/writeup with some more information about what is happening this week!
http://roccitynews.wordpress.com/2012/07/22/walltherapy-update-getting-started-block-party-and-martha-cooper/
Pictured below: HowNosm have already completed their mural in just over a day!