This spring, WALL\THERAPY will pack up its cans, brushes and paints and head across the pond to a city that has seen a flowering of street art and graffiti, and echoes the project's guiding principle of the transformative power of art in our communities.
Following Urban Nation's guest co-curation of our 2015 festival, WALL\THERAPY will bring the spirit of its five-year project to Berlin, Germany, spending a week creating an indoor/outdoor exhibit with Urban Nation.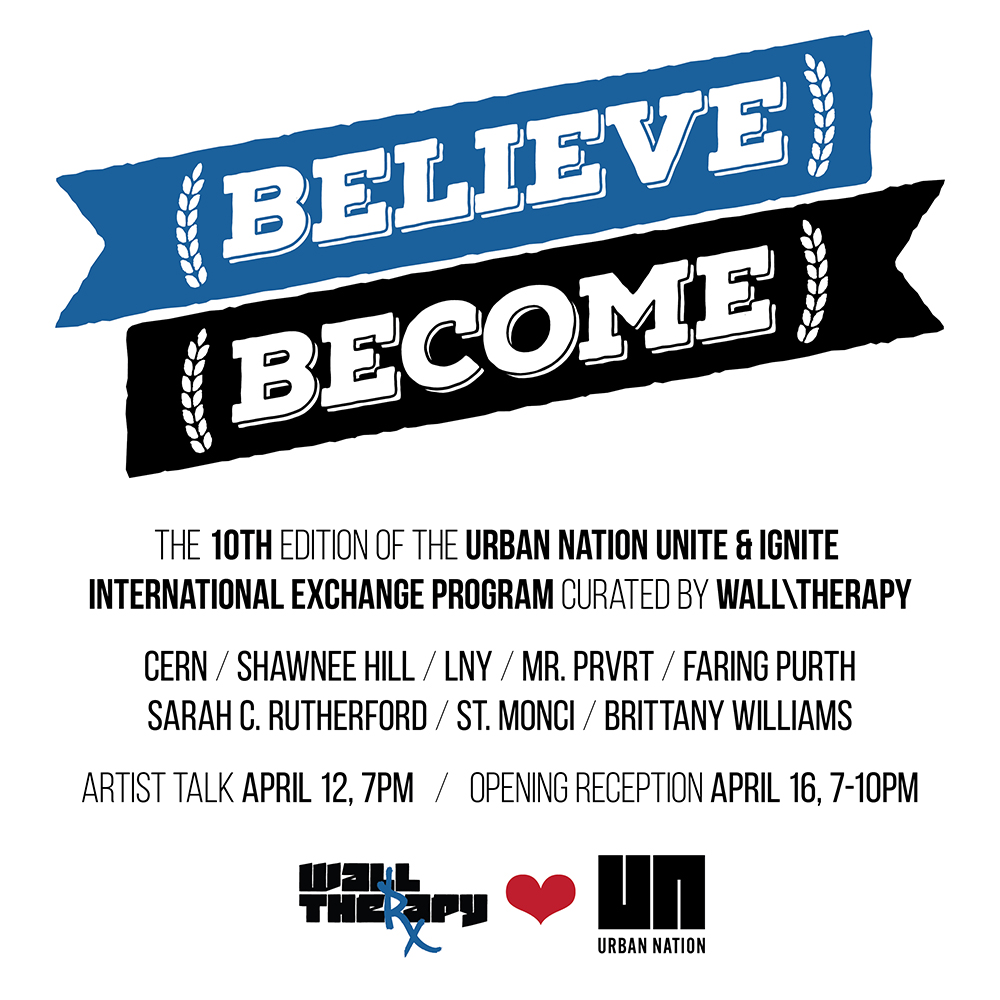 The event, entitled BELIEVE/BECOME, is the 10th edition of Urban Nation's UNITE & IGNITE International Exchange Program. Named in part for WALL\THERAPY's very first mural, BELIEVE/BECOME showcases the talents of a subset of WALL\THERAPY muralists, using their work to bring light to issues close to them, from those with global impact to those affecting their own local communities.
For the week of April 10-17, 2016, the artists will immerse themselves in Urban Nation's Schoeneberg-Berlin neighborhood, starting their visit by working on a series of "human-scale" murals surrounding the Urban Nation offices, offering the artists a chance to interact with the adjacent community. WALL\THERAPY and Urban Nation will host a community discussion on the evening of Tuesday, April 12, examining the role of art in the public sphere as well as the evolving roles of mural festivals and institutions in the Street Art movement. These discussions will then be reflected in the group's installation within the Urban Nation offices, culminating in an exhibit that will open on Saturday, April 16.
The project will serve as the second half of the international exchange program between Rochester and Berlin, launched in July 2015 in Rochester. Eight artists, who have all participated in past WALL\THERAPY events, have been invited to contribute to the program, curated by Ian Wilson (founder, co-curator) and Erich Lehman (co-curator, lead organizer).
Click on any of the images to open a larger version in a new window.

Artist Roster
Shawnee Hill (Rochester, N.Y.)
LNY (Newark, N.J.)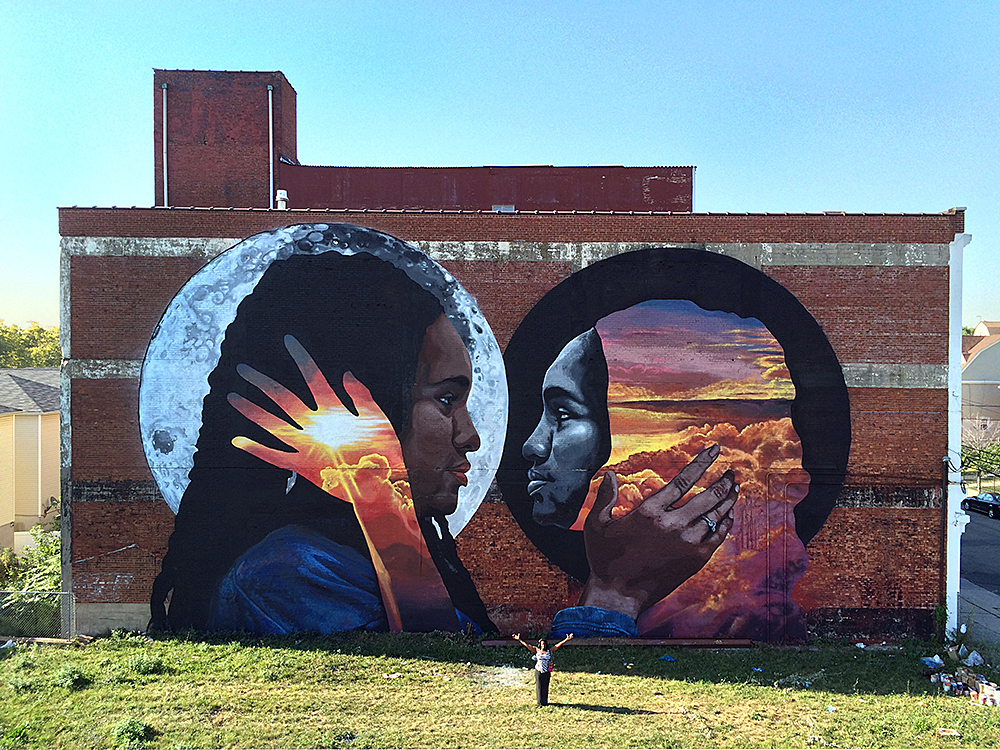 Mr. Prvrt (Rochester, N.Y.)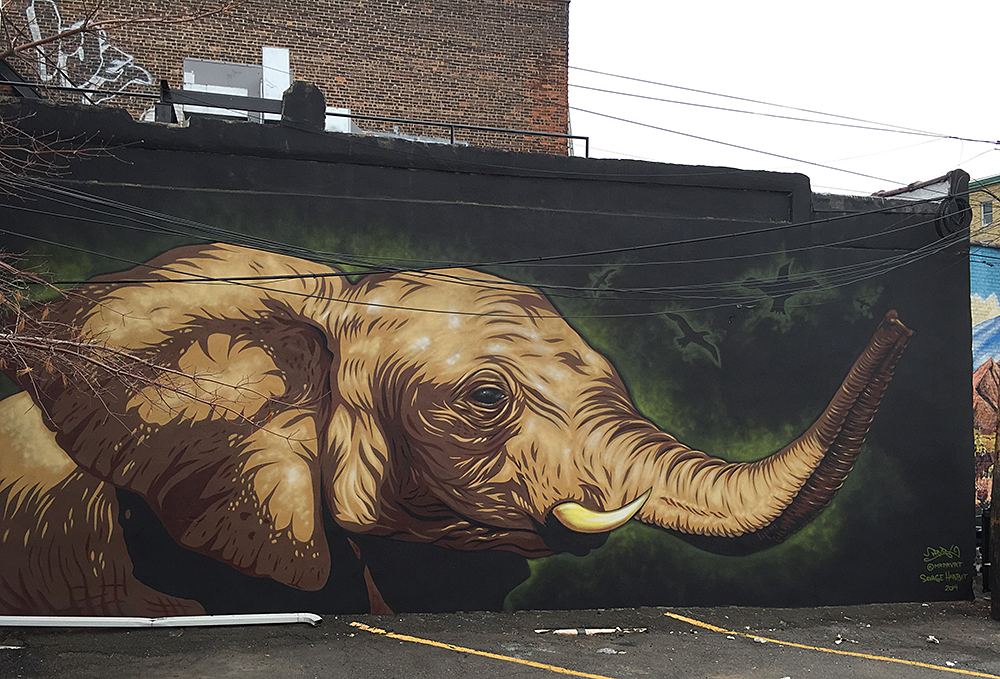 Faring Purth (St. Louis, Mo.)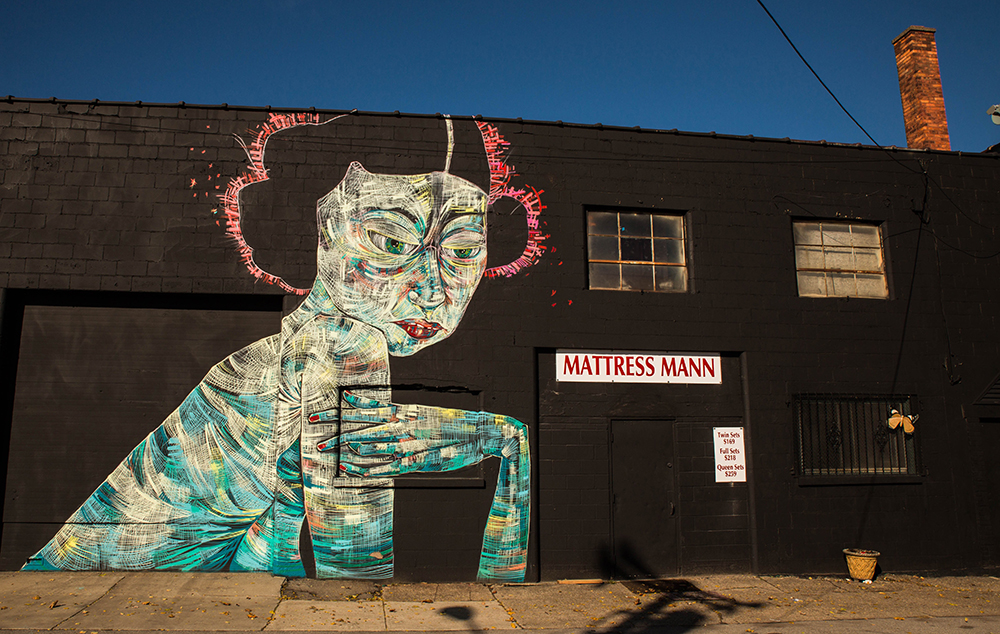 Sarah C. Rutherford (Rochester, N.Y.)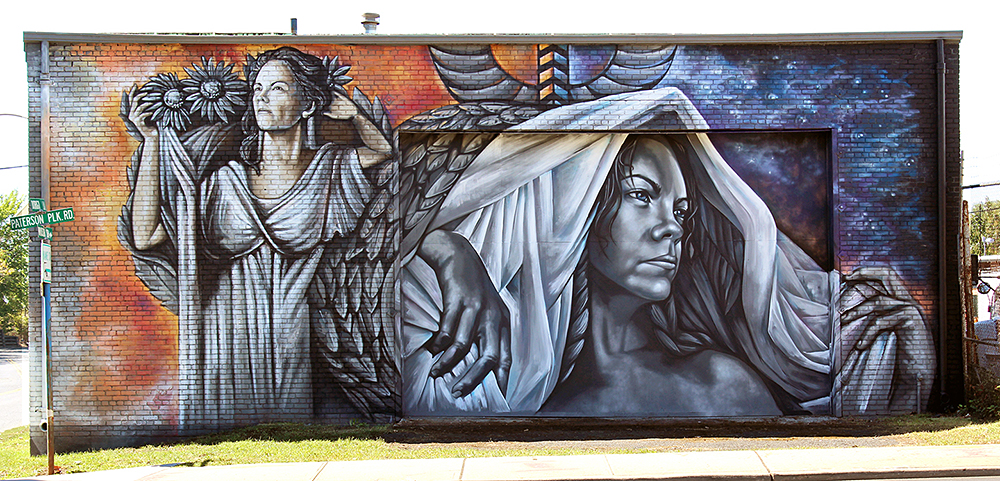 St. Monci (Rochester, N.Y.)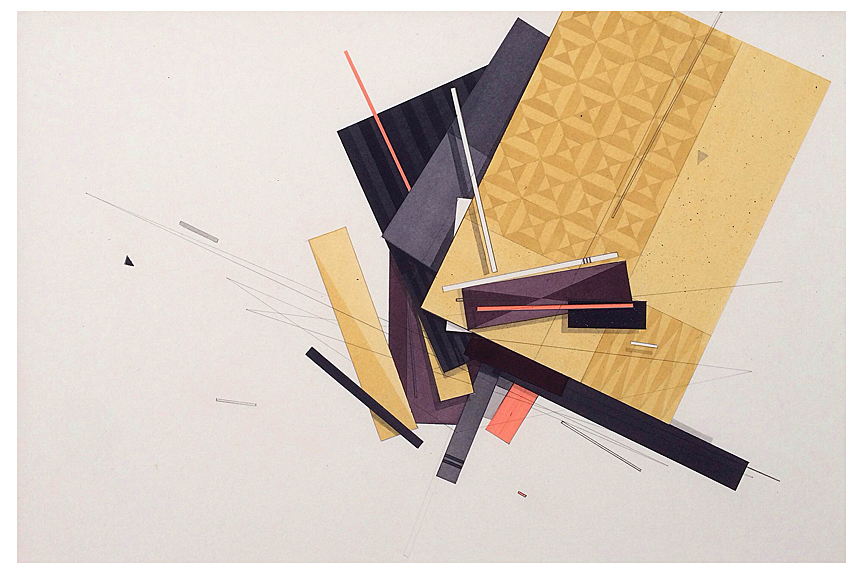 Brittany Williams (Rochester, N.Y.)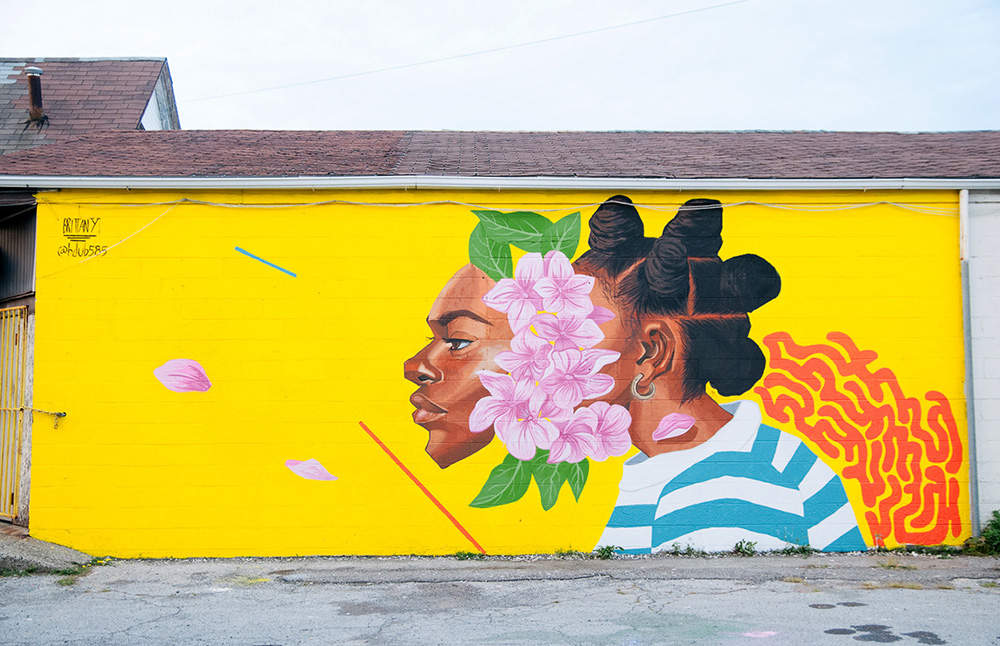 Community members can get updates and track the artists' progress by visiting this site and following the WALL\THERAPY social media channels:
Facebook: facebook.com/walltherapyny
Instagram: @walltherapyny
Twitter: @walltherapyny
Learn more about Urban Nation by visiting their site or following them on their social media channels:
Online: www.urban-nation.net
Facebook: facebook.com/urbannationberlin
Instagram: @urbannationberlin
WALL\THERAPY brings a touch of Rochester to Berlin