We've got so much to share since we last spoke! As the year winds down, we wanted to share a few notes.
CITY BEST OF 2015
A little belated, but we are so thankful for the residents of Rochester voting us the Best Art Exhibit of 2015 and, more importantly to all of us, the Best Group or Person Improving the Community. Everyone of us on the WALL\THERAPY team feels so strongly about our city, and these acknowledgements of our efforts mean a lot to us! Thank you!

To see who else won this year, visit the CITY site:
http://www.rochestercitynewspaper.com/rochester/welcome-to-rochester/Content?oid=2663092
+++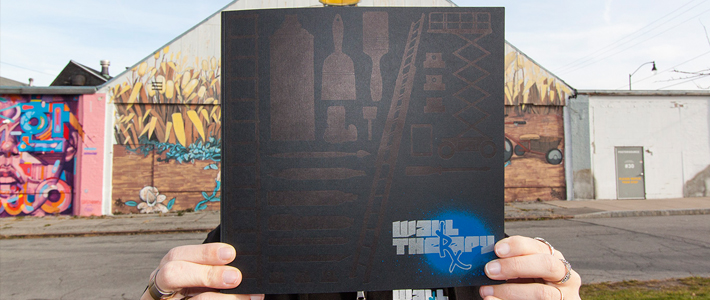 WALL\THERAPY online shop and our 2013 catalog is finally available!

It took us a lot longer than we planned, but the result is well worth the wait!
This book commemorates our massive 2013 season, showcasing the work of 35 muralists, printed in a limited edition of 200. Measuring 9×9″ and weighing in at 120 pages with 2-color letterpress printed covers and hit of blue spraypaint. We want to thank our small but dedicated team who worked to put this book together!
It is currently available for domestic and international shipping.
In addition, we've added the rest of our stock, including the last of some long out of print t-shirts and a handful of extras from our previous fundraisers.
Check out the book samples below, and you can view all of our offerings here: http://mkt.com/walltherapyny
SAMPLE SPREADS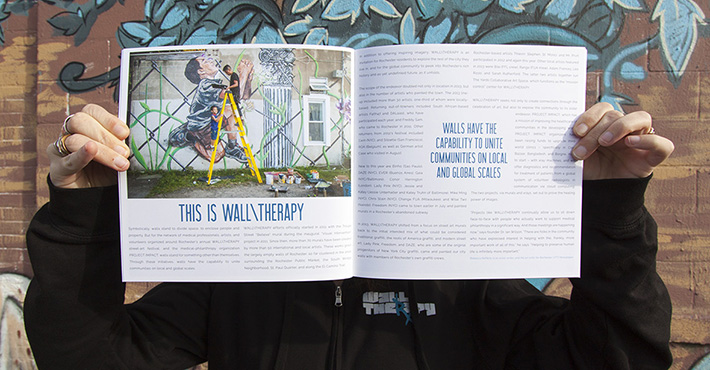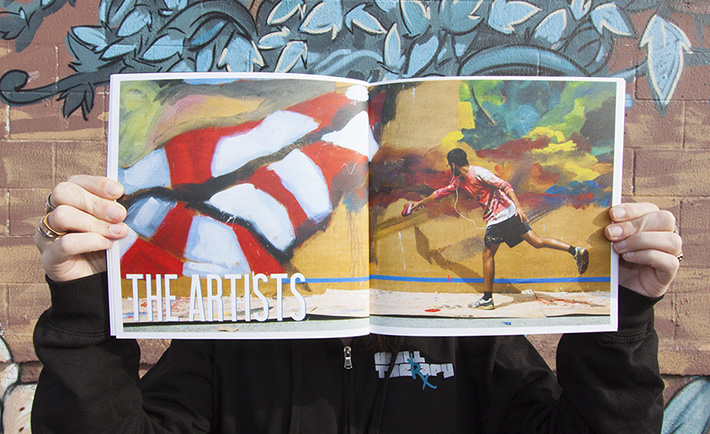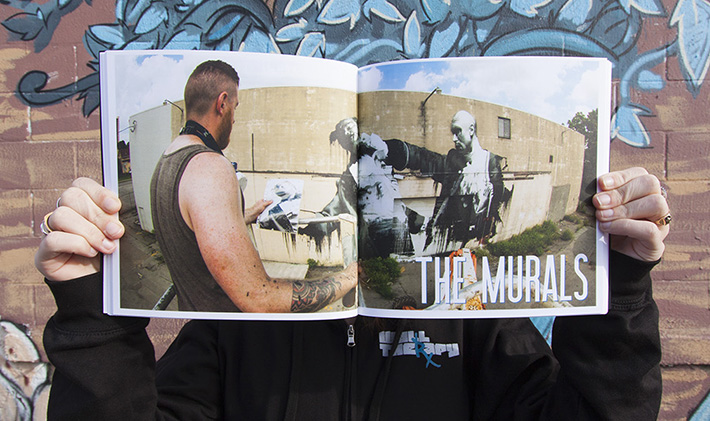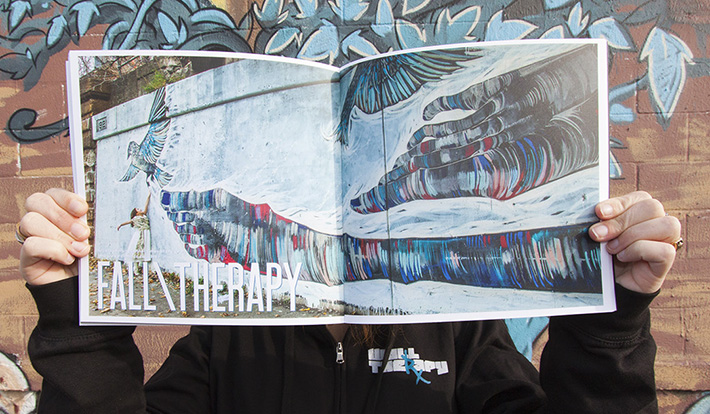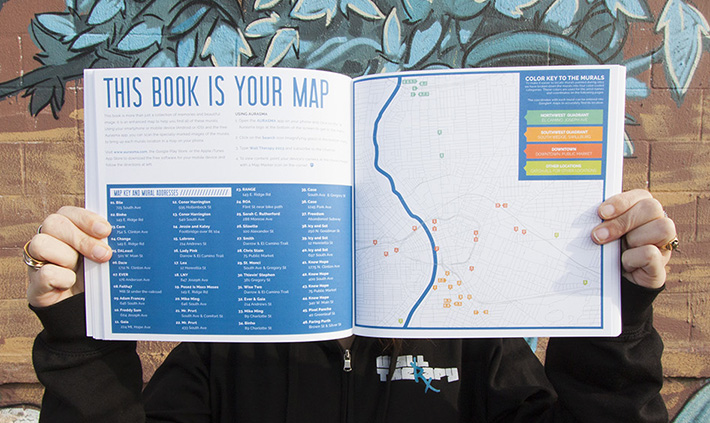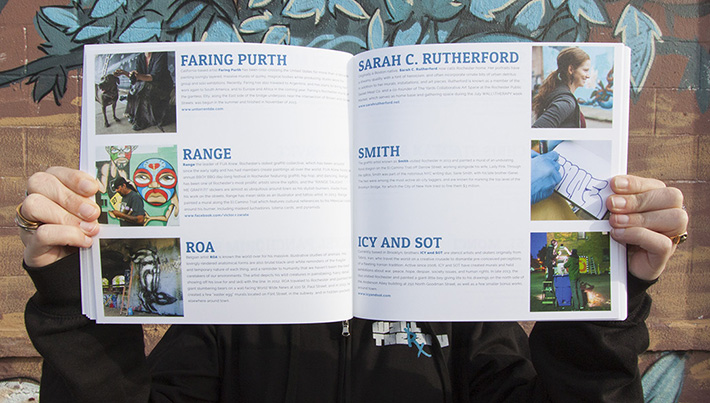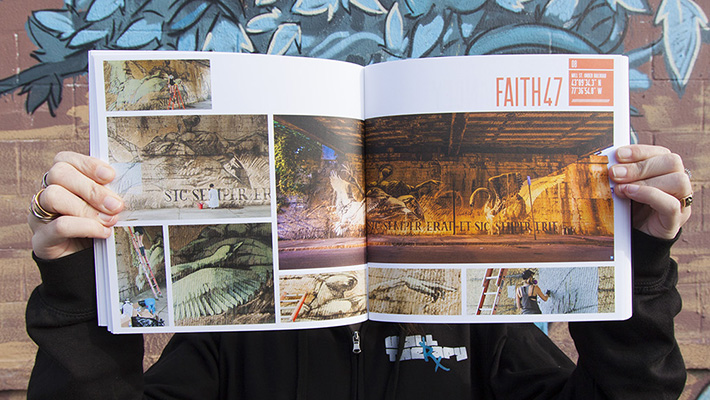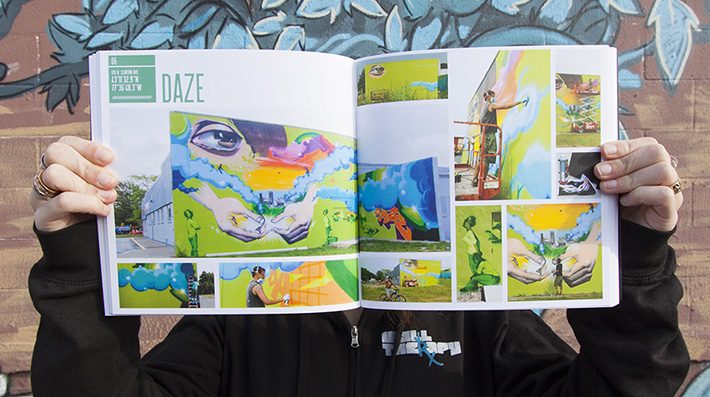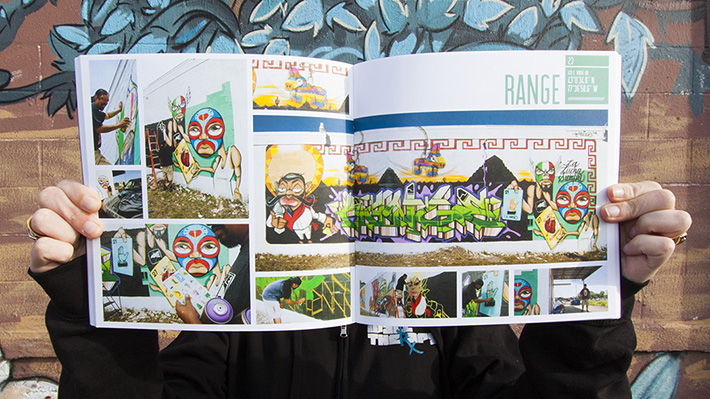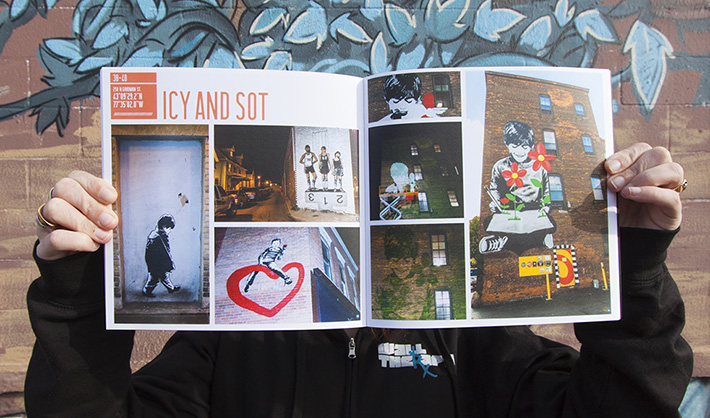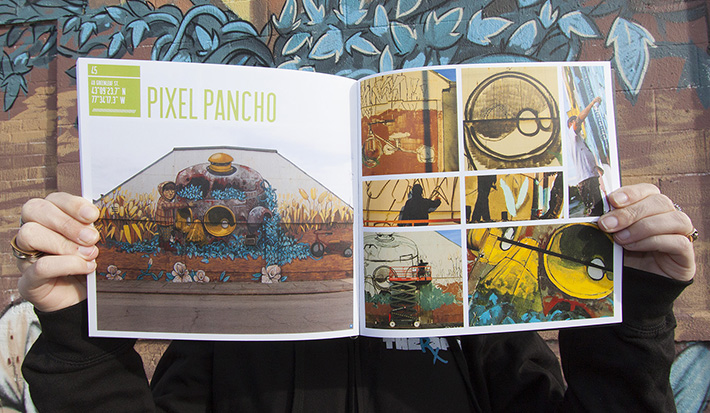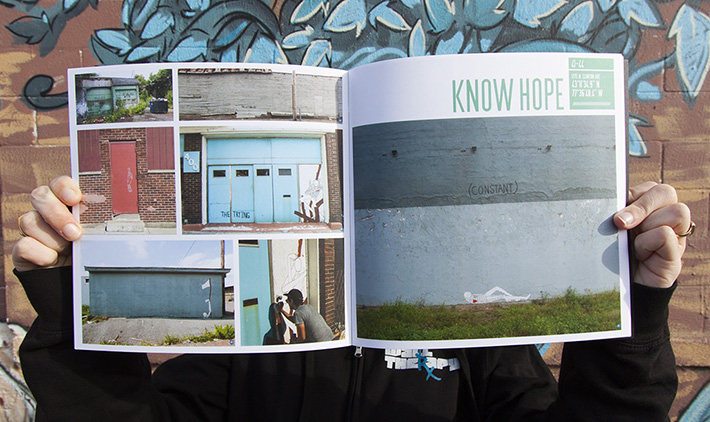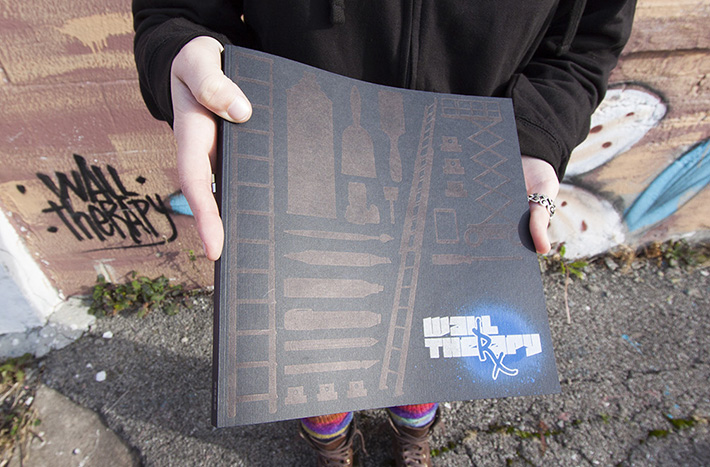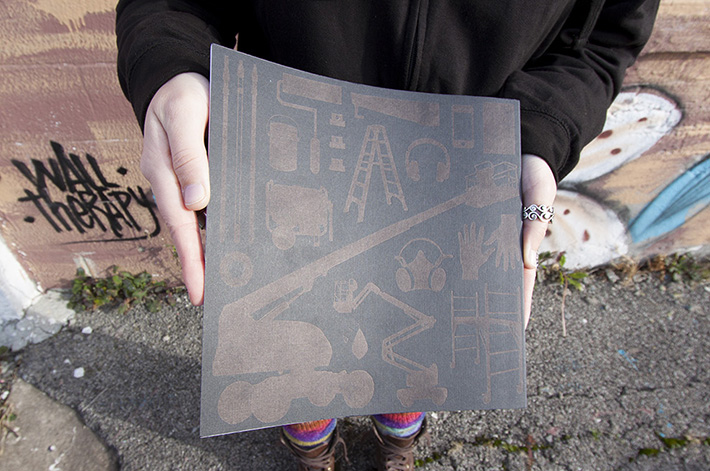 TOOLS OF THE TRADE Letterpress Prints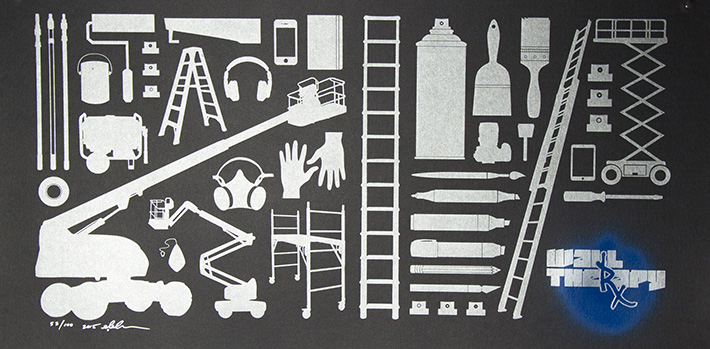 Featuring a graphic listing of the tools of our craft, the 20″ x 10.5″ letterpress print features silver ink on top of blue spray paint so each one is unique. Hand-sprayed by members of the WT team and letterpress printed by our friends at Pistachio Press, this signed/numbered print has a total edition of 100 on 100# Midnight Black Strathmore Premium Cambric paper.
Image size is 18.5″ x 9″ with a 1/2″ border that enables easy matting and framing.
WALL\THERAPY Gear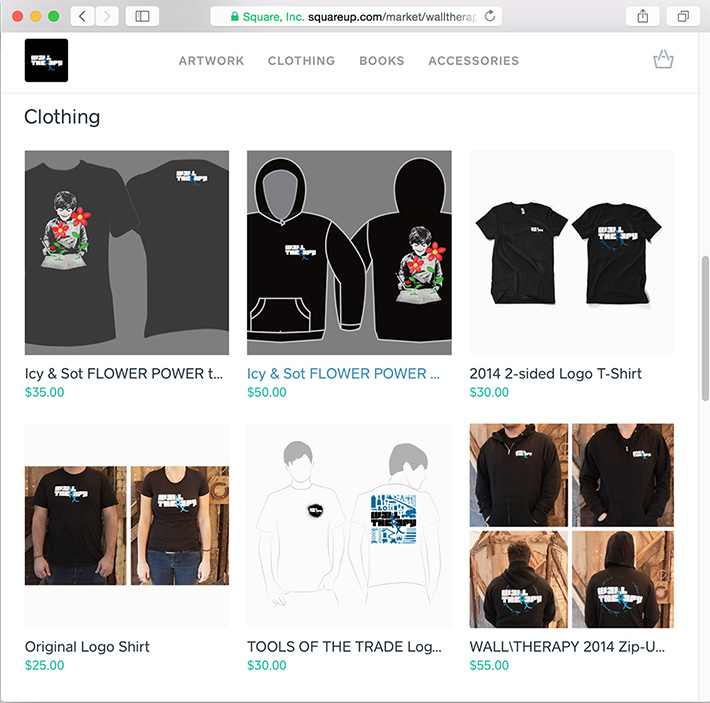 Please Note: Holiday orders must be placed by December 17th!
WALL\THERAPY Book and Gear Now Available!