Lea Rizzo, a Rochester native, has 12 years of tattoo experience. She is a member of Sweet Meat Co., a local artist collective, whose members work together to design and install local murals.
Along with Sarah Rutherford, Lea founded THE YARDS collaborative art space in 2011. Located near the Rochester Public Market, THE YARDS serves as the artists' studio and exhibition space. THE YARDS will serve as a hub for this year's Wall Therapy event, as it did in 2012.
Most recently, the two artists completed a seven story mural in Rochester's Highland Hospital B Stairwell, covering 28 walls.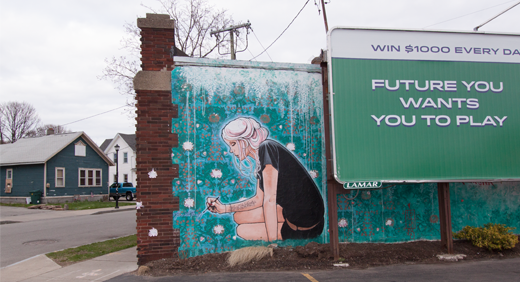 Photographs by Martha Cooper, Mark Deff and Jason Wilder, please contact WALL\THERAPY for more information.