Finding beauty in the brokenness of abandoned spaces, Faith47 initially became recognized for her numerous artworks appearing on South Africa's weathered canvas, crossing all economic boundaries. The feeling of disillusionment in political structures and in the human condition is evident in many of her earlier works.
Today Faith's paintings can be found in many cities including London, New York, Shanghai, Paris, Vienna, Sao Paulo, Berlin, Nairobi, Melbourne and Vancouver.
Her recent paintings dig deeper into the mysterious unknown, conveying ways of seeing through the physical reality and into the layers underneath.
There is the semblance of the impermanence of life, a recognition of the deep tragedy of our existence, and the yearning of mankind to find spiritual safety within this great chaotic unknown. Forming parables that are hints at truths, shrines to our inner existence that evoke possibilities of an unfolding transcendental journey.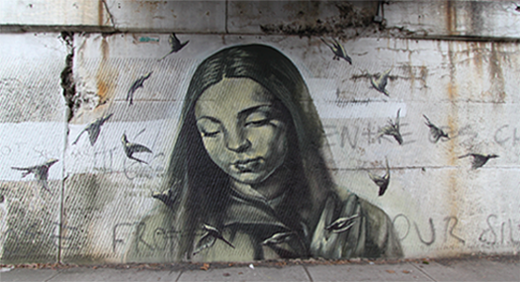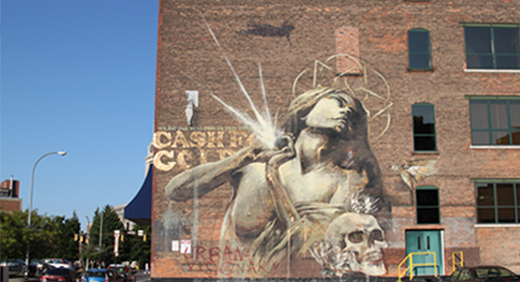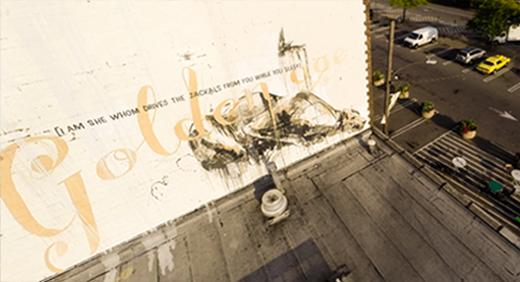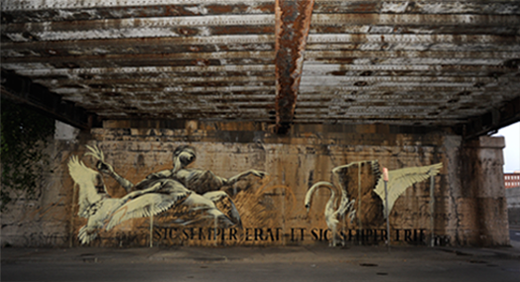 Photographs by Lisa Barker, Martha Cooper, Mark Deff and Helio Sun Photography, please contact WALL\THERAPY for more information.