Conor Harrington's work draws a fine line between classical and contemporary art, and masterfully creates a world within those boundaries. The Irish-born Harrington, a former graffiti artist, not only still enjoys painting huge outdoor murals but consistently tackles new, inventive forms of art, often in a gallery setting.
Conor Harrington utilizes realistic images of people in his pieces, incorporating abstract elements to accompany his painted subject. His illustration of the human form is mesmerizing: he skillfully hones in on certain parts of the figure while obscuring others through the use of bold line work, superb shading and bursts of color within his creations. There is also a more subdued side to Conor Harrington's art, relying on a darker color palette to convey his intended message to his audience.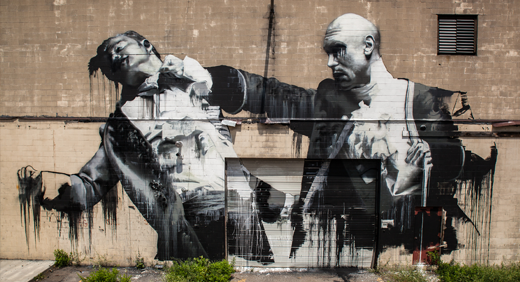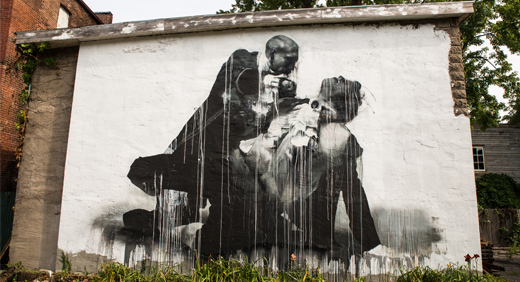 Photographs by Mark Deff and Jason Wilder, please contact WALL\THERAPY for more information.